Society for the Aged Sick (SAS) is a not-for-profit Nursing Home with a licensed bed capacity of 404. The Home provides residential and respite services to people in need of daily skilled nursing care and/or assistance in activities of daily living, and who cannot be cared for at home, particularly the less privileged.
We provide a range of services to meet the needs of our residents. They include medical care, nursing care, physiotherapy and occupational therapy, dietary services and dental care.
Our social service team together with dedicated volunteers, also provide emotional support and organise activities.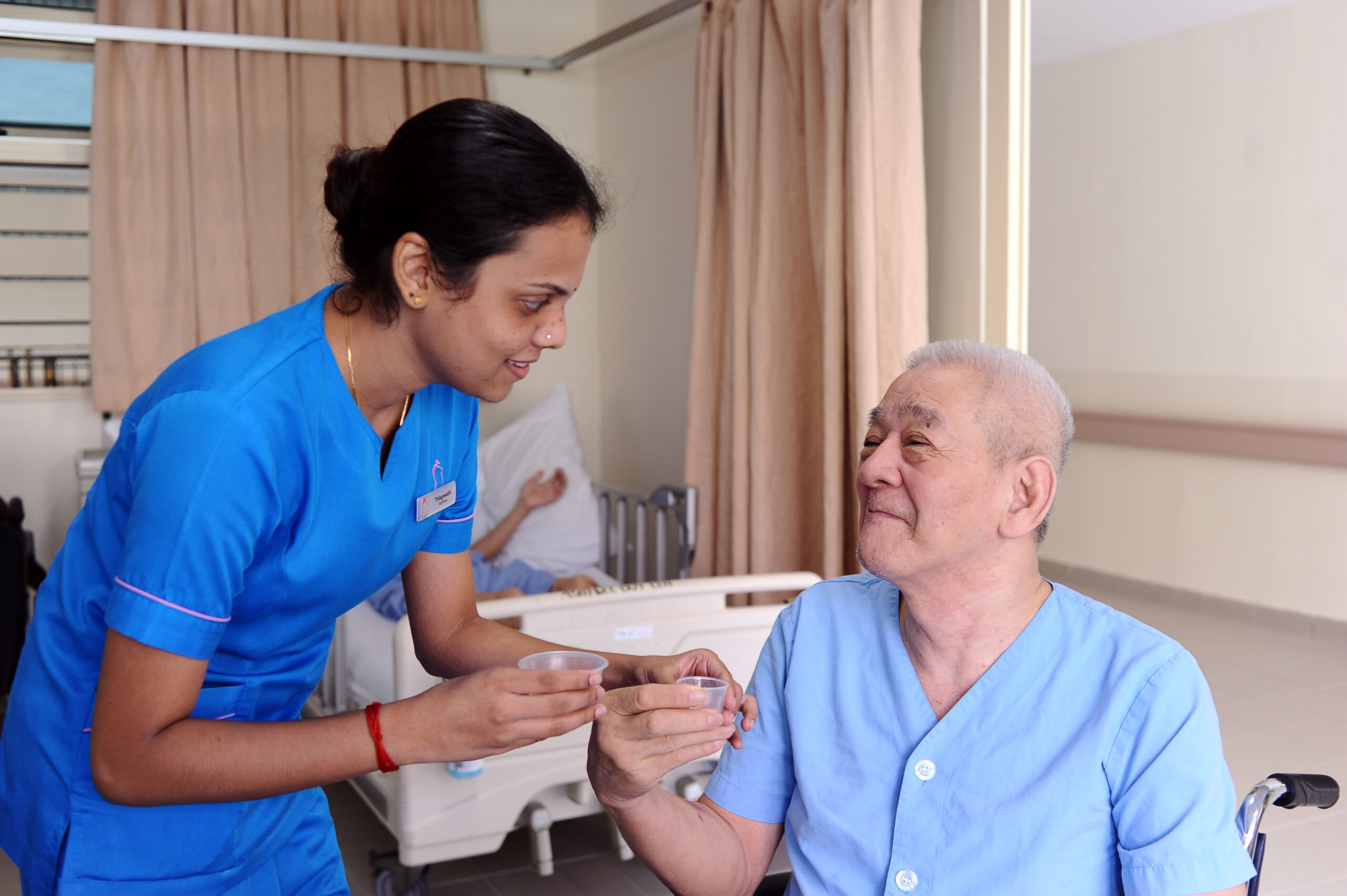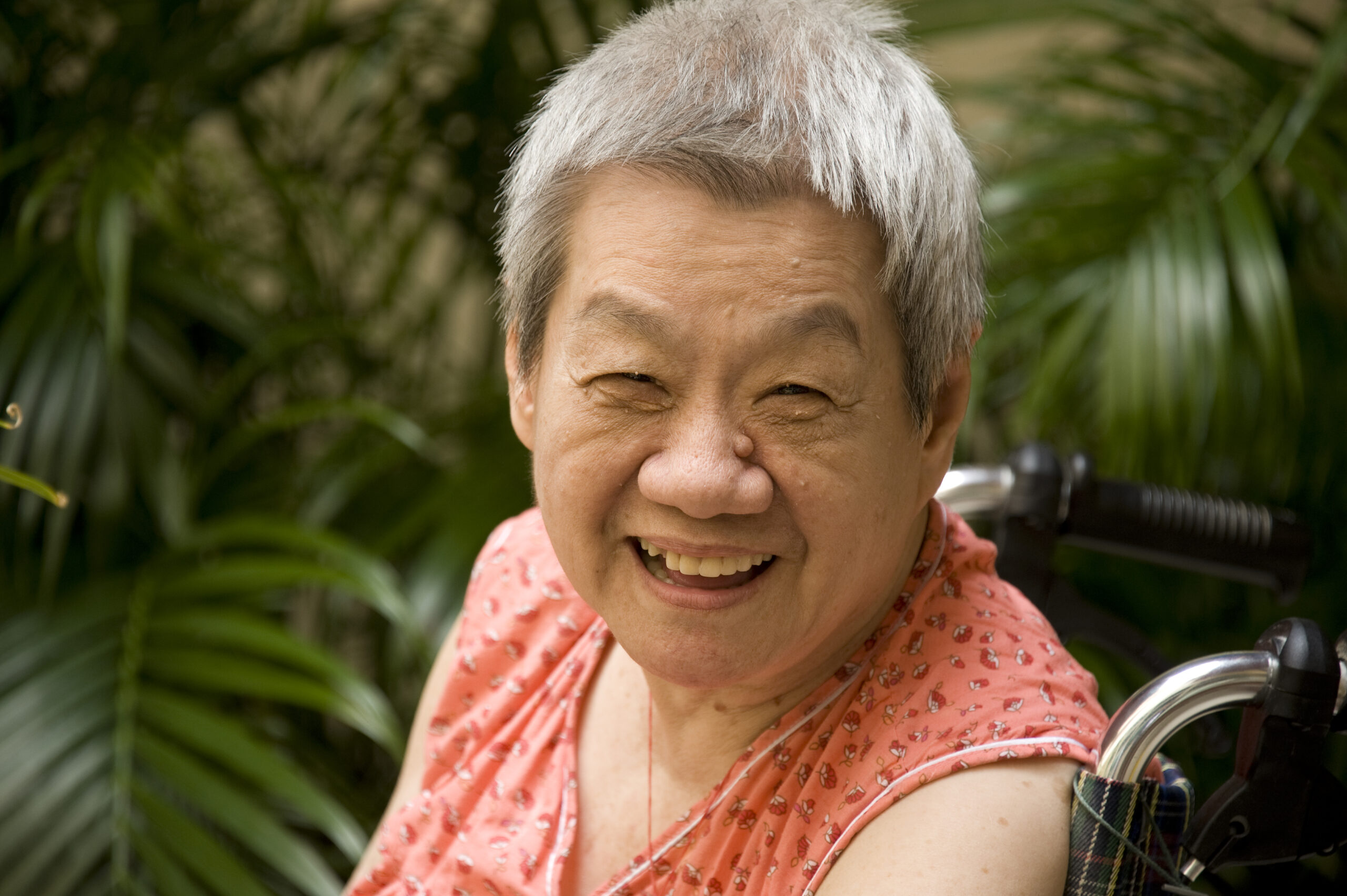 Our vision is adding years of quality life to the elderly.
Our mission is to provide quality care to the aged sick and destitute and to help them lead a meaningful and enriching life.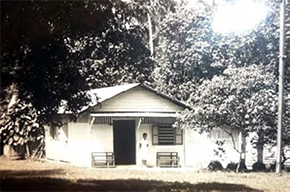 1965
In 1965, Ms Ursula Khow and her sister, Ms Teresa Hsu founded 'Welfare Resthome' to care for the aged sick and destitute at 27 Jalan Payoh Lai. Ms Teresa Hsu was also the first Matron of the home.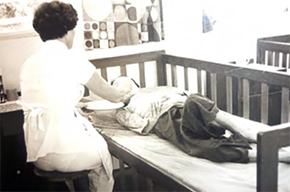 1968
As the home could only shelter 16 residents, and seeing a need for expansion, Ms Khow approached Mr George Gray Thompson for assistance. Together with a group of friends from the Rotary Club, Mr Thompson established the Society for the Aged Sick, taking over the management of the 'Welfare Resthome' on 14 February 1968.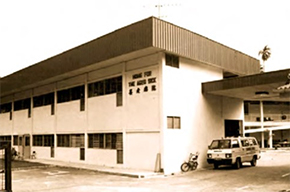 1969
Ms Khow kindly donated her piece of land (27 Jalan Payoh Lai). Four houses were then planned to cater for 100 residents. The foundation stone was laid on 30 August 1969 by Ms Puan Noor Aishah, wife of Singapore's first President, Yusof Ishak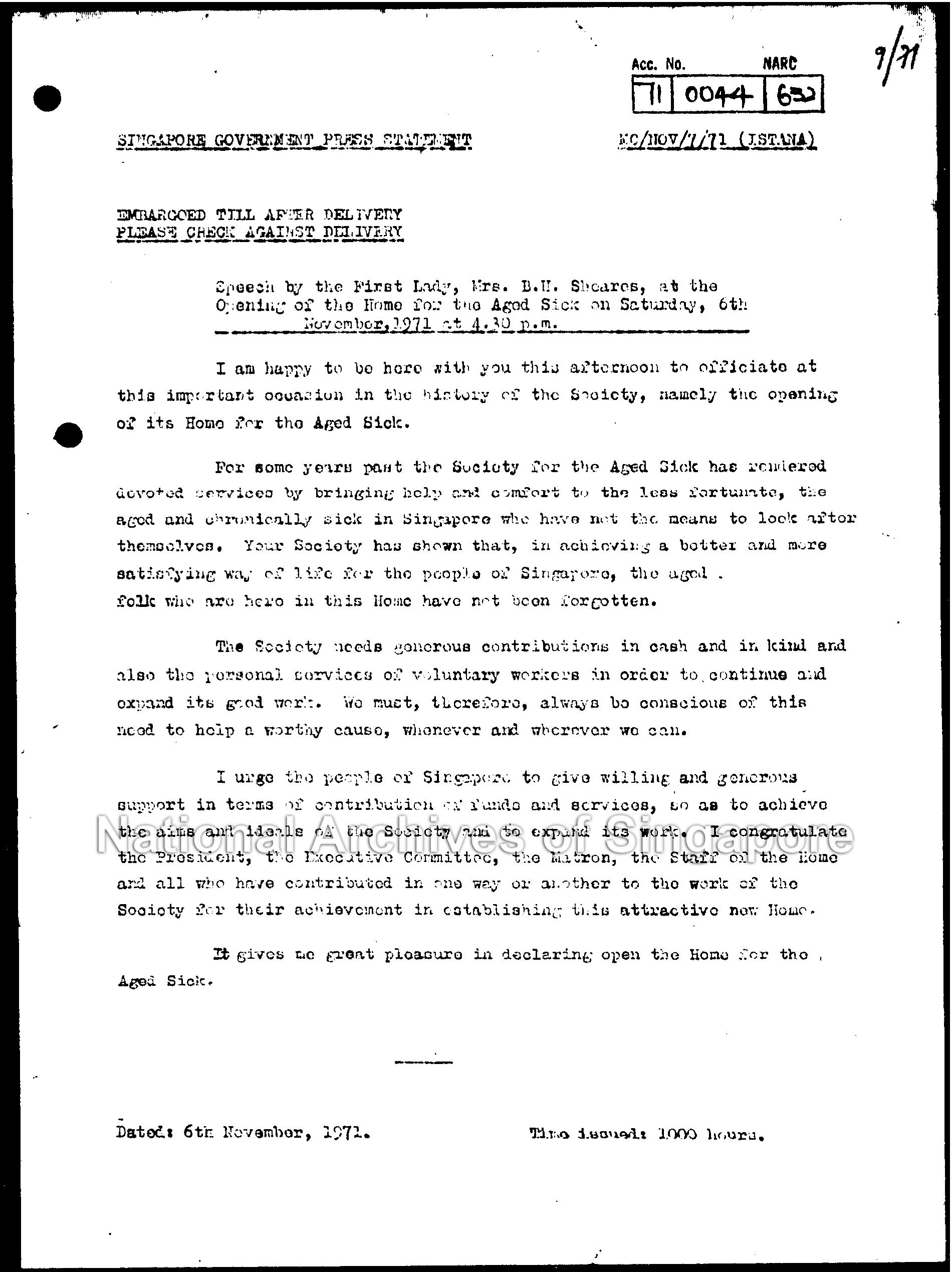 The Home was officially opened by Ms B.J. Sheares, wife of Singapore's second President, Benjamin Sheares, on 6 November 1971.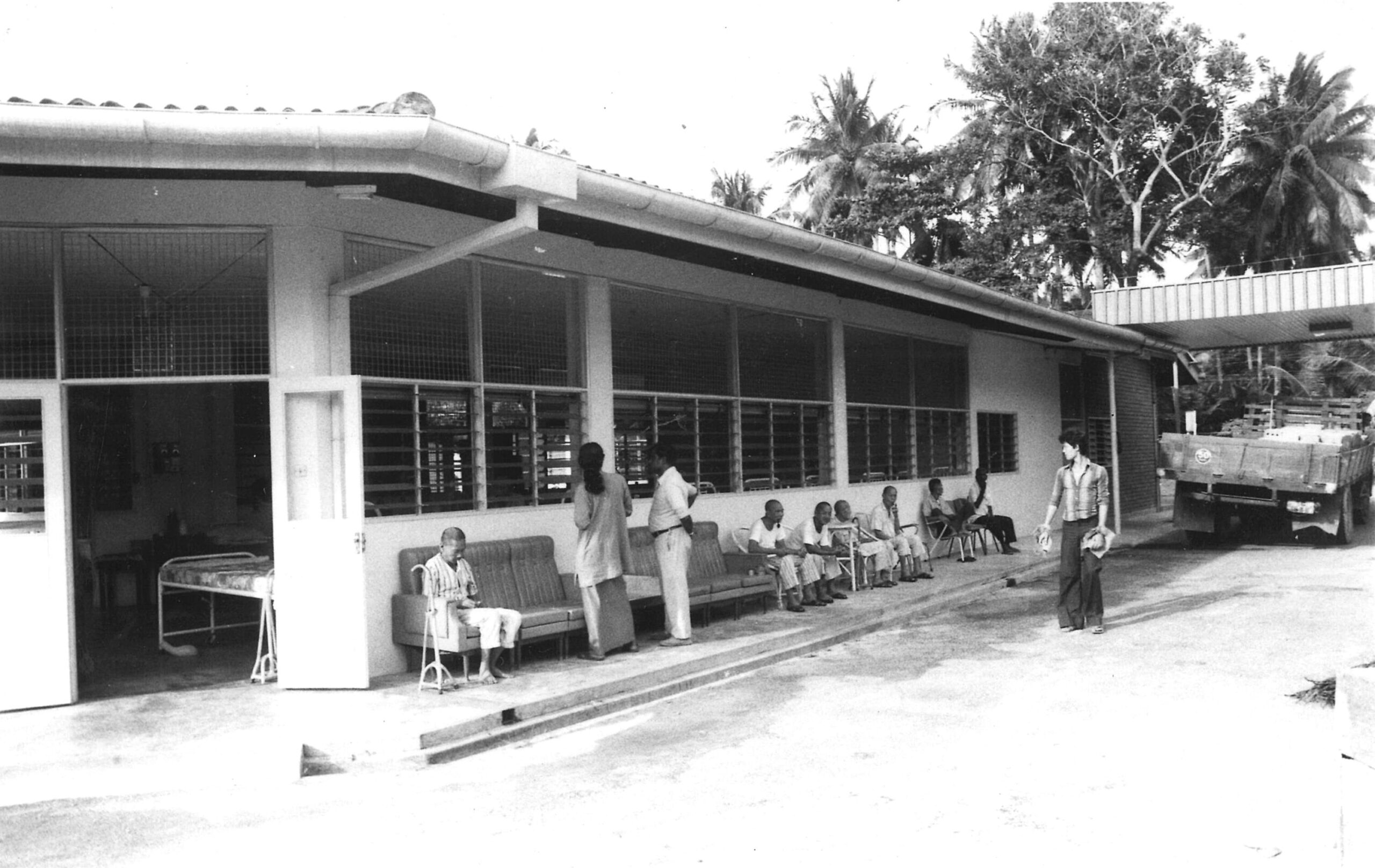 1983
With the ever-growing waiting list of prospective residents, the Home further expanded two times more, to accommodate more residents. By 1983, the Home had nine wards which accommodated 180 residents at full capacity.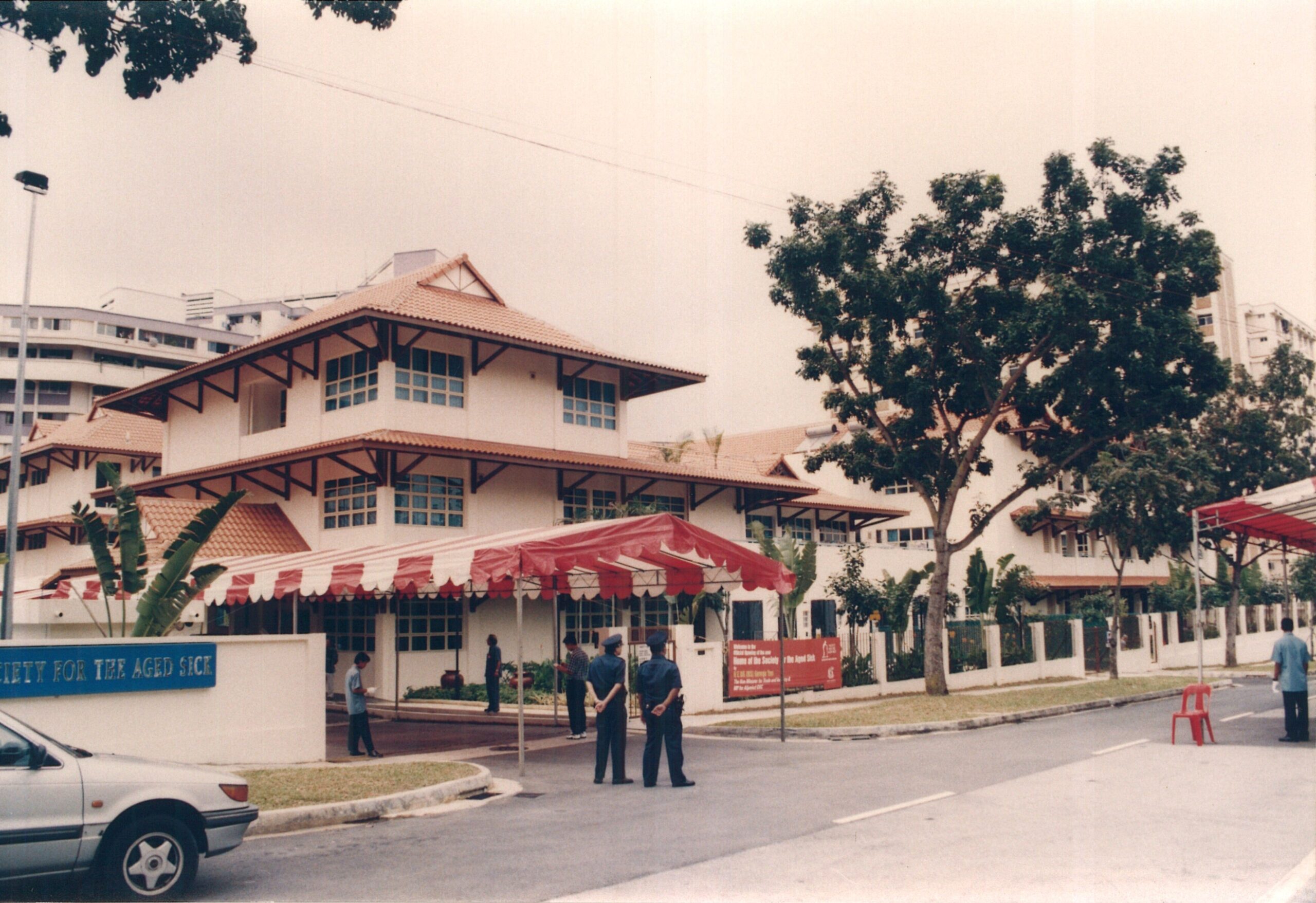 1999
In 1991, the Society was notified of the government acquisition of land at 27 Jalan Payoh Lai. As such, in January 1999, the Home shifted to a new 3-storey building with 192-bed capacity at its current location – 130 Hougang Avenue 1.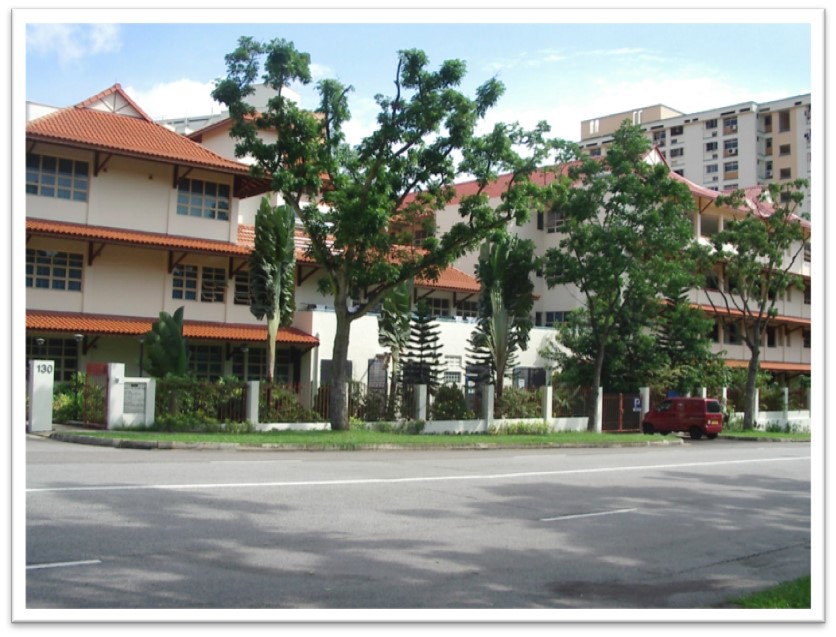 2006
An additional 4th storey was constructed in 2006, increasing the residents capacity to 244 beds.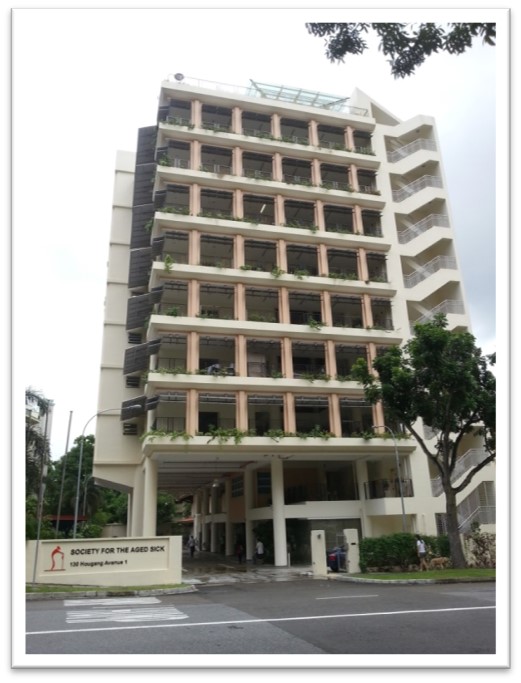 2013
A massive construction of a new 9-storey annex building was completed in 2013. With this much needed expansion, the Society is now able to accommodate and cater for 404 beds.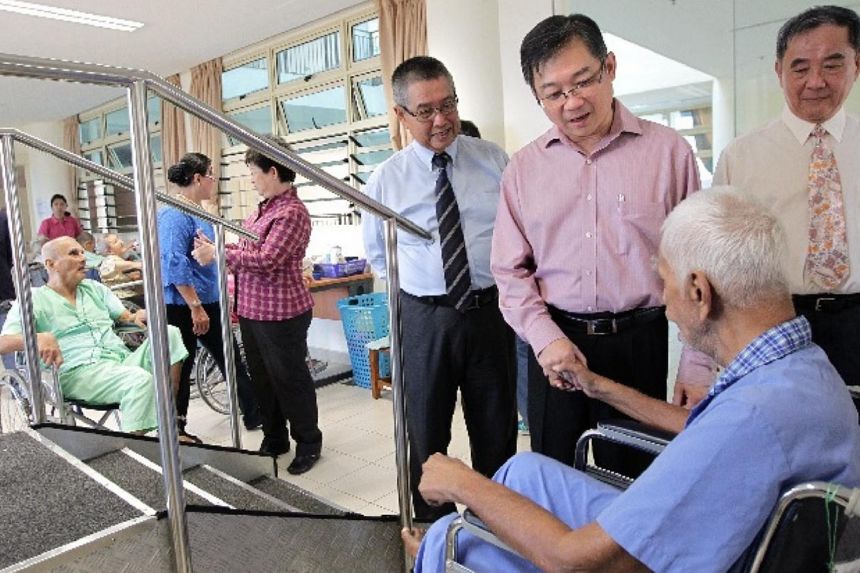 The new annex was officially opened by Singapore's Minister of Health, Mr Gan Kim Yong on 31 July 2014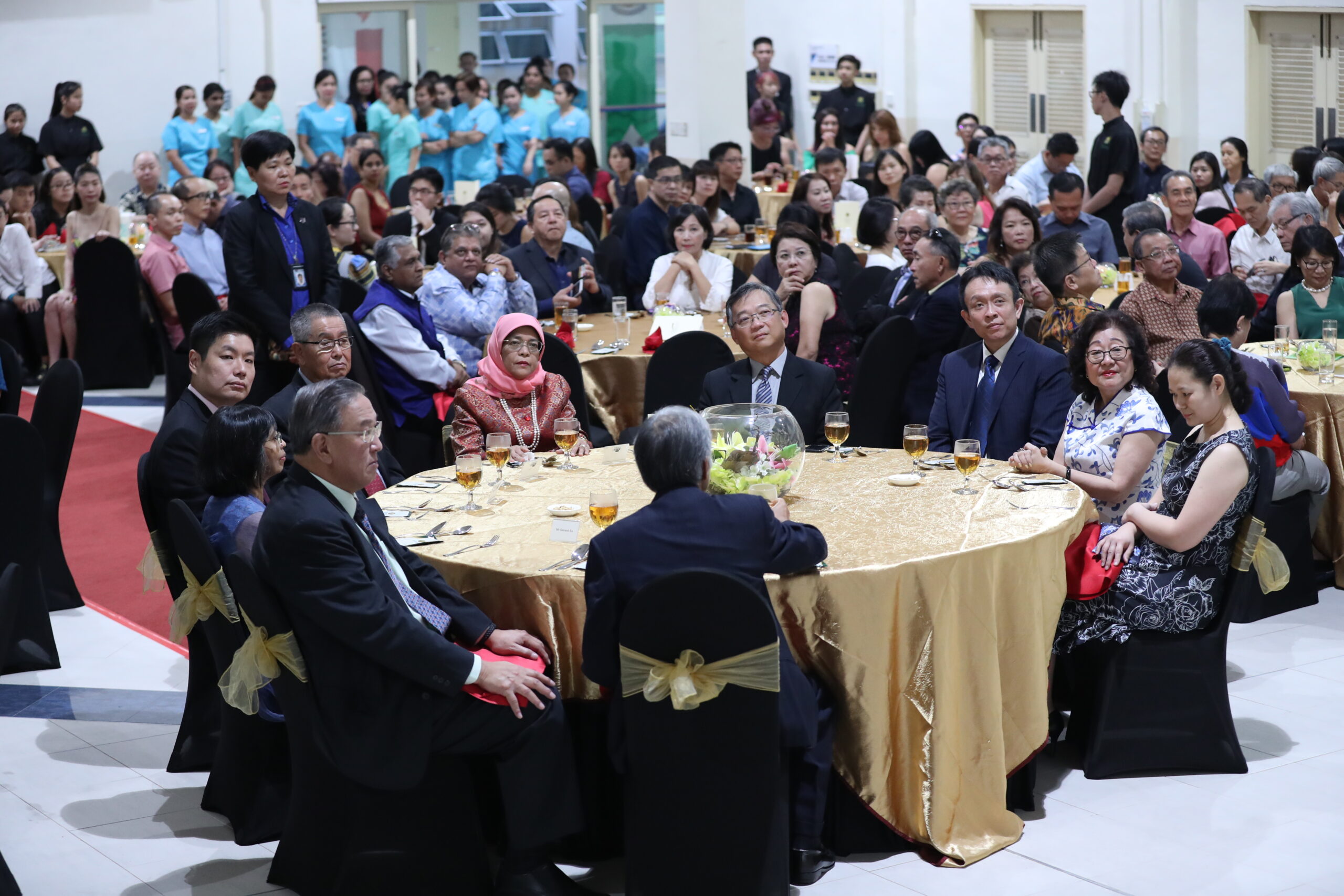 In 2018, we celebrated our 50th year anniversary! To mark this significant milestone, we had the great pleasure of
having President Halimah Yacob and Health Minister, Mr Gan Kim Yong, join us in this joyous celebration.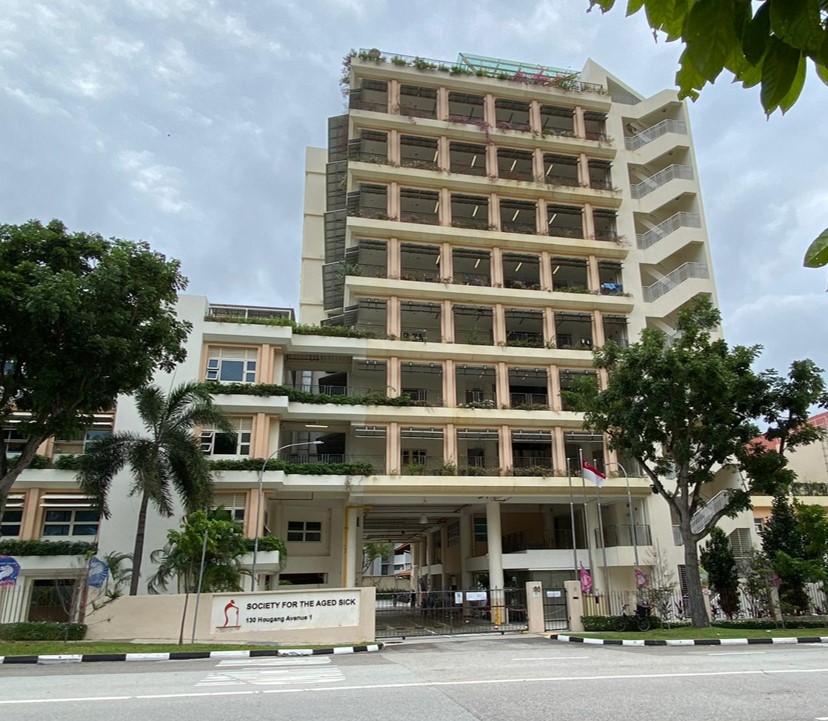 A 4-storey annex building was completed in 2019 which makes up our premises today. We aim to be relevant and impactful for the immediate future and beyond.